Our Resources
In elementary education, Common Core has revisited what it means to learn mathematics through number talks, manipulatives, and games, but secondary education has been left behind. Currently, the middle school resources largely focus on memorization rather than mathematical thinking and conceptualization, while teachers are short on preparation time to make their own materials.

At Sweet Math, we understand the need for more available resources for middle school teachers and students.

By providing videos showing many methods of solving one problem and offering project plans and other written resources for teachers, we can help supplement the standardized curriculum to make secondary math education as strong and multi-faceted as elementary mathematics.
Curriculum
Sweet Math is now offering a sneak peek of its curriculum!
This 6th grade project combines measurement, adding mixed numbers, and geometry in an architecture project and gives students the opportunity to work with ratios and scale. Students express their creativity as they design their dream house — whether it is full of horses, goblins, or humans!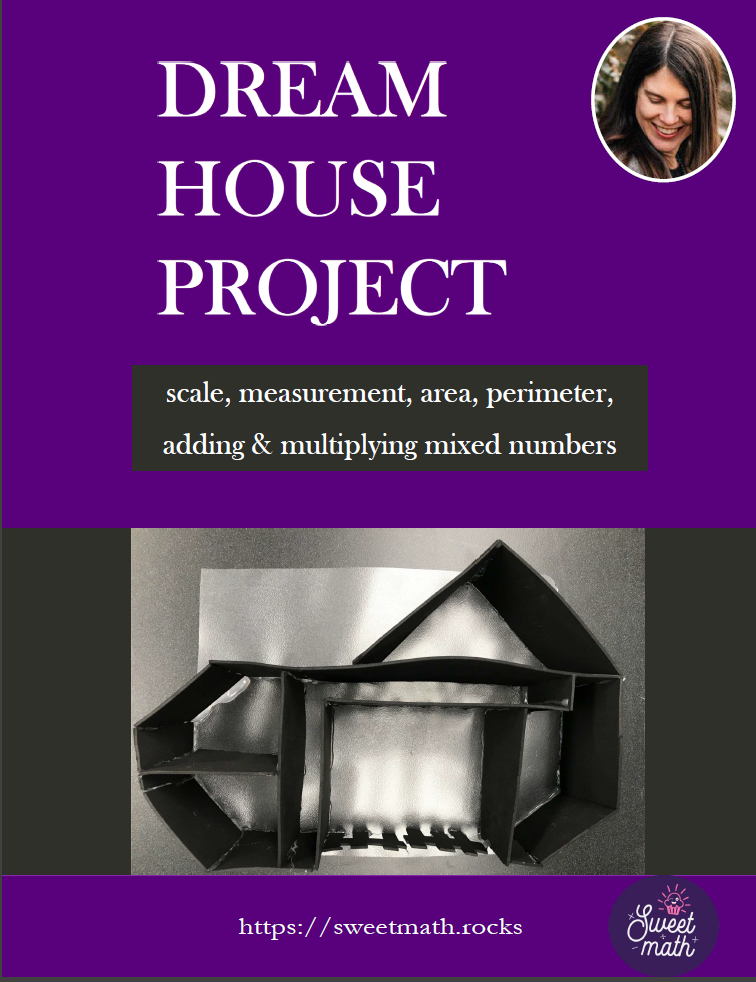 Sign up for email updates from Sweet Math
Contact Sweet Math
Email Lurline with specific requests for new materials, or consultations on your institution's existing mathematics program.
About Lurline
Lurline Sweet holds a B.A. in English from Reed College and a Master's in Teaching (MAT) from Marylhurst University. She served as an apprentice teacher for two years at Arbor School of Arts and Sciences' Center for Teaching, worked in a number of independent schools in the Pacific Northwest, and spent more than a decade in the classroom.
Lurline initially began teaching math to 2nd graders, but soon found herself teaching 3rd, 4th, 5th, 6th, 7th, and 8th grade math as well. She had the opportunity to work with both elementary and middle school math resources — growing with the curriculum like our students do! This helped her identify the need for a more robust curriculum and activities to supplement secondary mathematical teaching and learning.
You can find helpful tips, tricks, and articles for parents written by Lurline on Medium.com. Check out these recent articles: